Game of Thrones Pen Blanks
Back in February 2019 we started hearing customers asking us for Game of Throne related Pen Blanks, so we decided to enquire and from that point our quest started.
For the first few months we spent many an hour researching the exact filming locations for Game Of Thrones in Northern Ireland. We also at the same time asked a few people we know in Northern Ireland to help us out and to enquire on our behalf about some of the locations and check the feasibility in sourcing materials for us to use.
Finally after many months we were happy with the selected locations and decided we should visit Northern Ireland to see for ourselves and photograph the locations and start collecting some of the timbers.
We visited for the second time in the middle of April when more locations and possibilities arose, this is still ongoing and more possibilities maybe available, time will tell.
The Tollymore Forest blanks we have are from the exact locations where the filming took place for example the Wilding Pit, this is the very place where the White Walkers were introduced and Altavaddy Bridge where John Snow found the Direwolfs, every location has been chosen carefully by ourselves and all the timbers have been collected by us. We contacted all relevant parties to ensure all locations where accurate and was ok to have the timbers, this is also the same for the Oak from Whispering Wood. All photographs are taken by ourselves and match to the exact filming locations.
On our second trip, the main reason for visiting this time was to meet a gentleman who is incredibly passionate and very knowledgable about all things related to the Game of Thrones, his passion started when he was involved with the trust and given the job in clearing up after the film set was dismantled at Castle Ward after the first Series, where parts of Winterfell was filmed. At this time he collected a few pieces of the wooden film set and has in most sat in his garage ever since.
We was lucky in managing to secure and agree a deal for this wood, the cost was higher than we expected but feel its worth the extras expense.
We have a signed letter of provenance with full details regards this timber, plus signed photographs of the actual film set.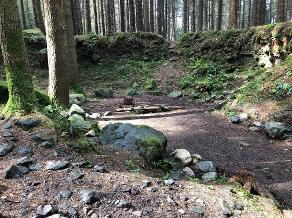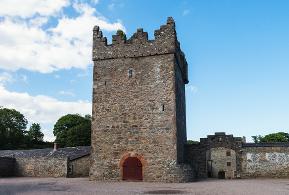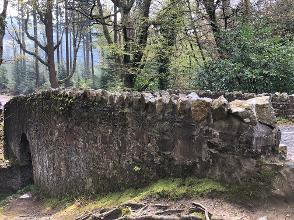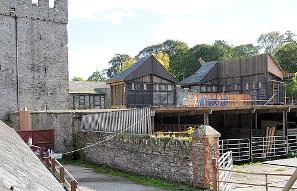 We do not imply any association with Game of Thrones, HBO or any other affiliates.
Copyright 2019 Unique Pen Blanks